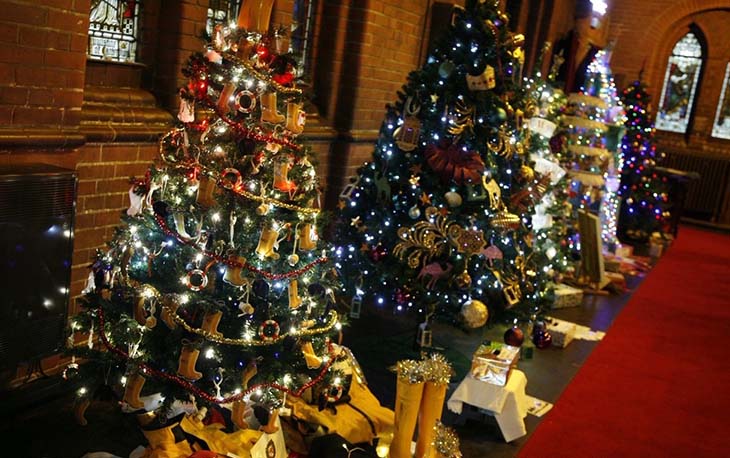 St Hildeburgh's annual Christmas Tree Festival has now grown into a remarkable display of fabulously decorated exhibits, all decorated and funded by the local community.
Funeral Director Tina Morris attended the three-day extravaganza at St Hildeburgh's Church, Hoylake, which launched on Friday, 6 December 2019. Local businesses, nursing home, schools, nurseries and even the RNLI were asked to dress a Christmas tree. Over the weekend, the public who attended the festival were asked to vote for their favourites in a variety of categories:
Most Fun – Island Electrical (winner)
Most Original – Pawprints (winner)
Most Elegant – Red Rocks Nursing Home (winner)
Most Overall Votes – Holy Trinity School (winner)
Tina also supported a Christmas Fair in conjunction with the tree festival to raise funds for the church, providing delicious homemade treats for the cake stall. Over £4000.00 was raised for the church over the festive weekend.
Tina said: "I was able to enjoy the festivities by partaking in a cuppa and a mince pie whilst attending the fair and the atmosphere was joyful, with a real feeling of community spirit."
Alongside Area Development Manager Angela Worrall Tina also supported the Singing Café at St Luke's church in Hoylake over the Christmas period, making cakes, serving drinks and putting away tables and chairs after their festive event. They also made table decorations for the tables in the community room and donated mince pies.