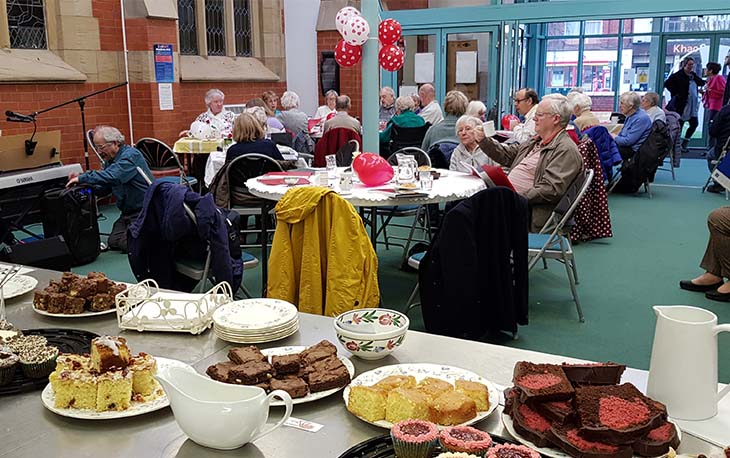 In February 2020 Funeral Director Tina Morris attended one of the three 'Singing Cafes' held at St Luke's church, helping set up for the arrival of the participants as well as baking several dozen cakes the night before.
Tina said: 'The singing cafe was set up by a lady who had lost her husband and was at a loss on how to fill her time, as she felt very isolated at home after his death.'
The café's started at the Church of the Good Shepherd in Heswall and has now expanded to several different venues each week, sometimes doing two performances a day.
The singing café is held at St Luke's Church in Hoylake on the second and fourth Thursday of the month however, in February they hosted a third singing café, for the benefit of the Church members of St Mary's Church in Upton.
There is a mixture of tunes sung during the two hours, something from everyone, from Elvis to ABBA, musicals and films.